Explore more design ideas. Communicate better with your investors. Get more projects.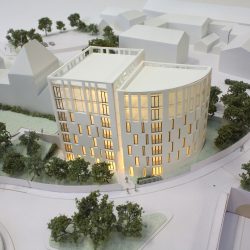 WHY 3D PRINTING IN ARCHITECTURE?
3D Printing delivers the most direct way from on-screen visualization to touch and feeling representation. The technology is rapidly spreading, and the costs are decreasing. With up to 75% of savings and turnaround time of hours and days (after the proper files are completed), it is becoming the new medium to present a project.
WHY INSTA3D TECHNOLOGIES?
We are offering you, your clients and investors the possibility to have a miniaturized, precise and highly detailed physical copy of any architectural project at any stage of the process.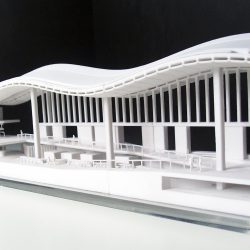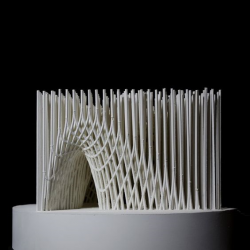 Structural & Infrastructural Models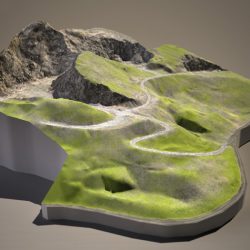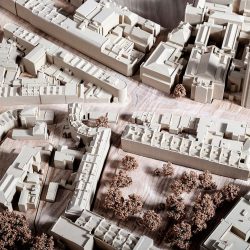 Urbanscape & Townscape Models
Most Common Files We Work With
WHY IS 3D PRINTING A GREAT TOOL FOR ARCHITECTURAL MODEL MAKING?
I. Completely supports the digital workflow. The only things needed are the proper 3D file (compatible with the 3D printer requirements) and the machine will do the rest.
Idea -> Sketch -> 3D Design -> 3D Print -> Present
II. Provides great detail and precision straight out of the printer. Rough to medium quality prints start at 200 microns when very fine and intricate models can be achieved with precision up to 16 microns. (100 microns = 0.1mm)
III. Cost effective. Up to 75% price decrease compared to traditional model making techniques. We offer 3D Printed Floorplans starting at only $350.
IV. Time efficient. Models can be printed overnight and finished within a few days after the correct files are completed. Turnaround time for a simpler project is about 7 to 10 days while more elaborate and complex requests could take up to a month to be completed.
V. Complexity is almost free. Intricate shapes and forms don't present a challenge and come free of charge as long as we can design it in 3D. Thus, encouraging creativity and liberty of imagination.
VI. Easy iteration. Make minor or significant changes on the fly at no additional 3D printing costs. In the early stages, this tool allows you to test multiple design concepts quickly and inexpensively while delivering high quality, true to life models at the final phase of a project.
VII. Less assembly. 3D Printing virtually eliminates the need for piecing numerous amounts of components together, setting you free to get on the most relevant assignments.
VIII. A scale of use. No project is too small or too big for the technology. A different result can be accomplished for each and any budget.  From cityscapes to home interiors, design problems are now discovered early on in the design process.
IX. BIM compatibility. An easy and efficient path from BIM to 3D Print. By already working in a BIM environment, you are one step closer to reliable 3D-print-ready files.
X. Multiple copies. Obtain several duplicates of the same design and use it as a gift to sponsors and high-level business executives. This feature is not only handy but also uncommon, considering the old ways of making models.
CONTACT ADDRESS: 687/10,Sree Sakthi Towers, 3rd Floor, Trichy Road, Ramanathapuram, Coimbatore-641045