3D PRINTING revolutionizing the classroom
3D Printing has caught the attention of educators who are looking into ways to incorporate it into the classroom. Our vision acts as a tool to empower realistic illustration in class rooms. We focus on productive and creative learning process.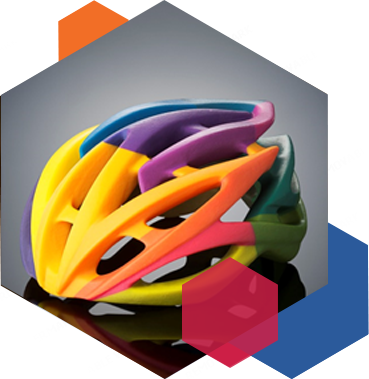 Our Products Exceed Your Expectations
At insta3d We Provide A Dedicated Service For Anyone Interested In 3D Printing And 3D Scanning – The Two Fields Of Technology That Are Rapidly Growing In Relevance And Application Across Every Sector. We Have An Elite Team That Always Gets The Job Done Right.
We Have A Learning Centre To Know About 3d Printing Technology And Its Capabilities. We Also Provide 3D Scanning & Printing Service, Intelligent Prototyping Service, 3D Pen, 3D Printers, 3D Scanners, And Filament Sales. We Are Dedicated To Offer Our Services With Extreme Care, Openness, Honesty And Independence.
Read More
Featured 3D Printing Services
Engineering

We undertake industrial & engineering functional prototype projects. We also provide assistance in research projects of students by providing innovative ideas and giving better support for their research.

Medical

3D Printing Technology has taken over the Healthcare industry in many ways. We do customized 3D Printing of Finger Splints, Fracture cast, Prosthetics and Pre surgical Printing of body parts. Also we provide Anatomical printed models for Health Professionals.

Architecture

We make 3D Printed prototypes of Houses, Villas and Apartment models which would make a virtual idea come into reality.

Art

3D Pen is the next level of 3d printing technology. You can draw in the air to make a 3d model. We have our premium product, 3D Pen – ATOM with a versatile design and astonishing features which brings your ideas to reality. Also we make 3d printed custom designs.

Accessories

We make 3d printed mobile cases, Mobile phone stands, Musical Accessories, custom made Key chains, 3D printed selfies, Ear phone cable winder and similar accessories according to your personalised designs.

Education

3D printing provides several features that can revolutionize educational systems. It provides 3D visual aids for realistic illustration. 3D printing concept seems to hold some promising and ground-breaking innovations that will definitely assist in fulfilment of productive learning process.
3D Printers, 3D Printing Pen & Scanners
We provide the most innovative & advanced 3D printers (FDM, SLA, DLP, SLS) in India. We sell machines staring from Rs 29000 to 90 Lac. We sell 3D Pens - Atom RB100, RB200 and 3D scanners in India. We also provide 3d Pen Activity books for easy and fast doodling.
All type of good quality parts and filaments available : ABS / PLA / Resin / Ninja Flex / Nylon / PETG / PC / HIPS etc.
Read More